December 2017 / January 2018
DEUTSCHLAND!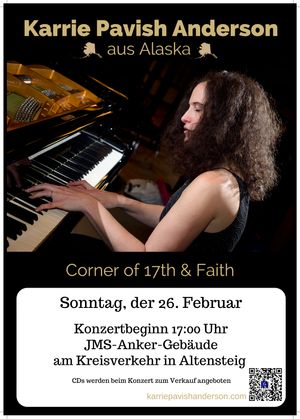 October 2017 West Coast Tour
KPA Merch will be available at all tour concerts
10/02 Seattle, WA: Stone Way Cafe 6pm-8pm
Admission is free and there will be a tip jar.

10/5-8 Bellevue, WA: FAR-West Conference 
KPA Private Guerrilla Showcase performances are only open to those who register for the conference
10/13 Sequim, WA: House Concert

10/15 Goldendale, WA: Maryhill Winery 1pm-5pm
Admission is free. Seahawks fans, this is a bye week, so come on down to this destination winery for their harvest celebration weekend - make a day of it!
10/20 Bend, OR: Aspect Boards & Brews 3pm-5pm. No cover charge, but there will be a tip jar to help fill the gas tank to the next KPA gig. It's an outdoor show, so bundle up!

10/26 Monterey, CA: Bakai Wine & Tapas at 420 Tyler St. 7pm-9pm. No cover charge; suggested donation $15

10/27 Monterey, CA: Caffe Trieste 6:30pm-9:30pm 
10/28 Carmel, CA: Scott Jacobs Fine Art grand opening 4:30-6:30pm, on Lincoln between 5th & 6th.
10/29 Sacramento, CA: First Baptist Church during the morning church service
Corner of 17th & Faith Album Release Concert 
August 30, 2017 at 7:17PM
GILA Auditorium in Galena, Alaska
Featuring songs from the new album + the world premiere of Karrie's newest
music video.
Click here to buy your tickets
Germany Spring 2017
2/22 Frankfurt: House Concert 6PM
2/24 Offenbach: House Concert 8PM
2/26 Altensteig: a couple songs during 11AM worship service
2/26 Altensteig: Concert 5PM at
JMS
Altensteig
3/9 Kiel: Concert 8PM at
Prinz Willy
3/16 Blockland: Free concert at 7:30PM
                         Gemeindehaus Wasserhorst
                         Wasserhorst 12b
                         28719 Bremen
3/17 Bremen-Findorf: 8PM with the Josie White Revival Band at 
Orange
,
                         Neukirchstraße 42, 28215 Bremen, Tel.:  
0176 24224360
;
                        pass-the-hat suggested donation 10euros
3/18 Bremen: Concert in Oberneuland at 7:30PM
                       Klatte Hoff
                       Rockwinkeler Heerstraße 123, 28355 Bremen
                       For tickets : 
+49-171-3135150
, or buy at the venue.
3/20 Huchting: 11AM at Kulturladen
3/23 Bremen-Nord: 7PM at
Geschichtenhaus
in Vegesack
3/25 Huelseberg: House Concert
3/26 Bremen: House Concert
3/28 Worpswede: opening for jam session at 8pm at
Das Sonntag
; CDs available for sale too
3/29 Bremen:
Foederwerk
at 3PM
NEW ALBUM "Corner of 17th & Faith" available at all KPA concerts in Germany for 10 Euros!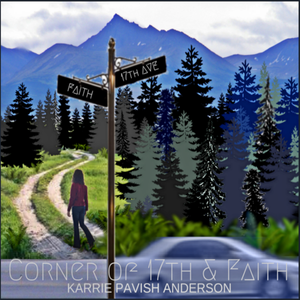 July 3-8 Black Lake Bible Camp in Olympia, Washington
July 9 @7pm House Concert in Olympia, Washington; suggested donation $20
July 10 House Concert in Lake Oswego, Oregon
July 12 @7pm House Concert in Bend, Oregon 
July 14 Port Angeles Busker Project in Port Angeles, Washington
July 15 Nourish Restaurant in Sequim, Washington
July 16 Nelson Duck Pond in Sequim, Washington
July 30-31 Back to Bluegrass Festival in McGrath, Alaska
October 13-17 FAR-West in Bellevue, Washington
October 23 @10:30am First Baptist Church in Sacramento, California; free
November 3-6 Taxi Road Rally in Los Angeles, California
November 10 @7pm-9pm Bay of Pines in Monterey, California; $10 admission
November 18 @5:30pm Sequim Community Church in Sequim, Washington; bring food to share & a donation for the artist
November 19 at Rock Hollow in Sequim, Washington. 5:30pm mingling; concert begins at 6:30pm. Bring food to share and a donation for the artist

---------------

Spring 2016
February 1 - 6 RIFF@N*HOOK Music Festival in Galena, Alaska
February 14 Galena Valentine's Day Banquet in Galena, Alaska
February 17-21 Folk Alliance International in Kansas City, Missouri
April 7 @8pm at Hlemmer Square in Reykjavik, Iceland
April 11 @7pm House Concert in Frankfurt, Germany
April 15 Gasthaus Lamm in Heidelbach, Germany
April 16 Marie Seeger-Hof in Simmersfeld, Germany
April 17 @11am JMS Church in Altensteig, Germany
April 22 @11am Kulturladen in Huchting, Germany
April 24 @3pm House Concert in Bremen, Germany
April 27 @3pm FQZ in Vahr, Germany
May 1 @7pm Kreismusikschule Osterholz in Osterholz-Scharmbeck
May 2 @7pm House Concert in Frankfurt, Germany
May 19 @7pm GCSD Graduation in Galena, Alaska

2015
July 3 Nourish Restaurant in Sequim, Washington
July 4 House Concert in Sequim, Washington
July 10 Geschichtenhaus in Bremen, Germany
July 11 Heimatabend in Blockland, Germany
July 12 House Concert in Bremen, Germany
July 16 Zigarrenfabrik in Bremen-Nord, Germany
July 17 @9pm Das Paganini, Erlenstraße 60, Bremen, Germany
July 18 @8pm Marie Seeger-Hof in Simmersfeld, Germany
July 20 – Elder Center
July 21 – Jung & Alt in Vahr, Germany
July 22 @  3pmCafé Gabriely for mothers in Bremen, Germany
July 22 @6:30pm St. Johann Catholic Church in Bremen, Germany
July 22 @ 8pm Atrium Kirche in Bremen, Germany
July 24 @7pm Café Lisboa in Neustadt, Bremen, Germany
July 25 @8pm Landeskirchliche Gemeinschaft Uffenheim, Bahnhofstraße 25, Germany
July 29 – Refugee Camp in Bremen, Germany
August 3-4 Geschichtenhaus in Bremen, Germany
October 2-3 Yukon Jamboree in Galena, Alaska
November 5-7 Taxi Road Rally in Los Angeles, California
December 12 Community Craft Fair in Galena, Alaska