Want Live Music at Your Place?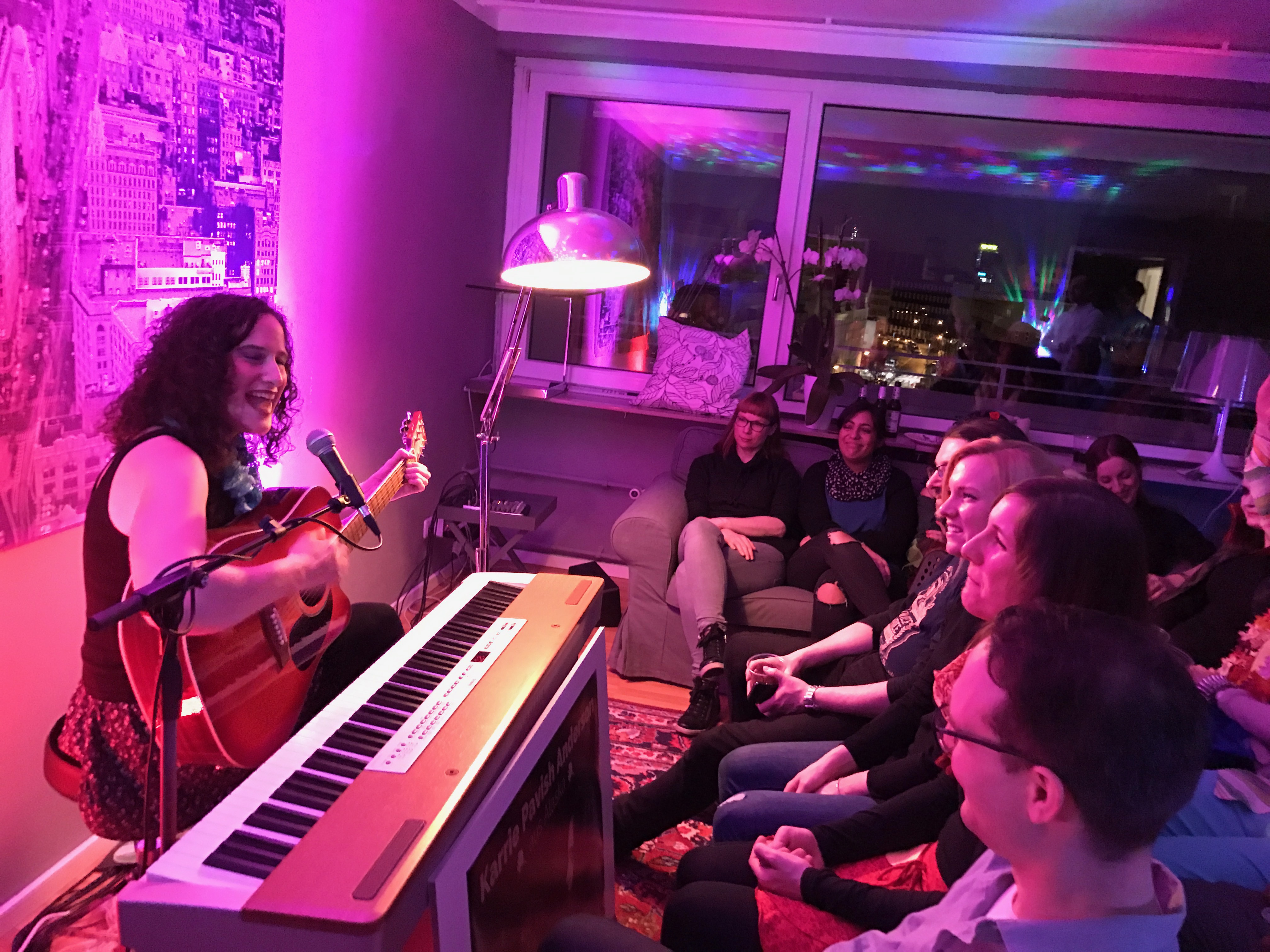 Sweet! This gathering of friends will be a night to remember. 

Welcome friends & family to your place for food or drinks, then sit back to enjoy the focal point together: an intimate night with KPA's Cold-Brewed Alaska Soul music.

Music will move you to laughter and even a tear or two during an enchanting night with friends, away from the bustle of club crowds. All of this at little to no cost to you. 


 

How to Host a KPA Concert

1. Book your KPA concert date
2. Choose location
Ideas: living room, back yard, office, special event space 

3. Decide the food vibe
Ideas: Cater it, guests bring a dish to share, offer drinks only, themed potluck (chocolates, native foods, color theme, etc), provide snacks 
4. Choose admission donation
Ideas: Set a specific donation, pay as you can, free
5. Invite your guests & request RSVP
All ages? Adults only? Pets? Who do you want at your house concert? Invite by phone, snail mail, email, Eventbrite, social media, Facebook group - it's up to you. Include information like what guests need to bring. Option examples: admission donation, lawn chair, food, leave pets at home, dress vibe, money for artist merch, beverages to share.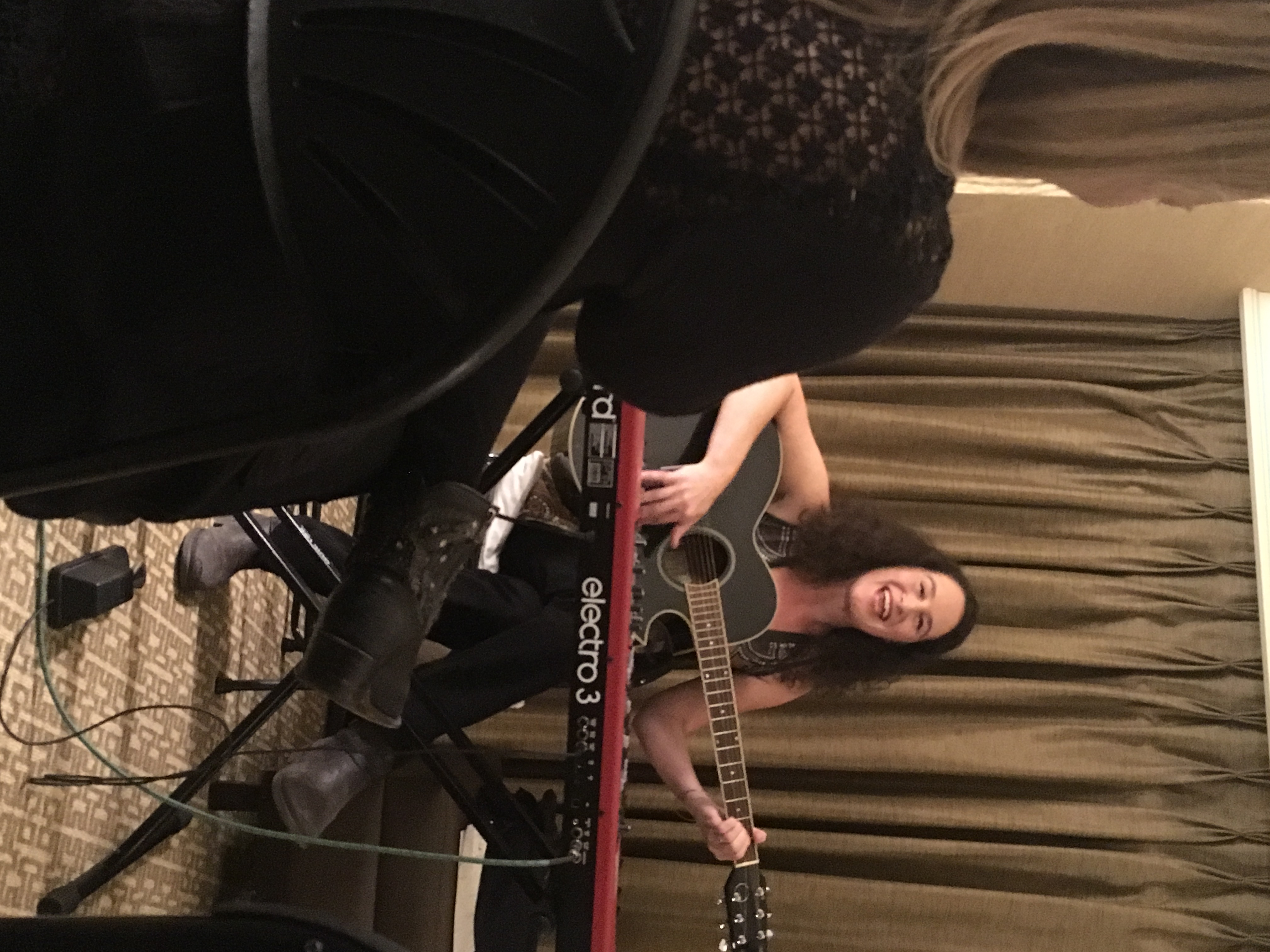 What It's Like
For the concert portion, Karrie usually plays a show of two sets with an intermission, at a total music run time of about one hour and 15 minutes. Karrie sets up a merch table full of KPA goodies and will do a merch giveaway too. 

Beyond that, the night is totally up to you. You can choose to have a little KPA question & answer time, choose a potluck or catering if you want food at the event, keep the party going after the concert, or have guests leave as soon as the music ends. It can be indoor or outdoor, at your place or co-hosted at a friend's home or office. It is YOUR night! The possibilities are endless!  Inquire today, before available dates for this year fly away.





Ways to Fund Your House Concert
1. Your guests contribute with a donation at the door. Example: $20/person or pay-as-you-can. You pay any difference not met by the donations.
2. You pay the full amount as a gift to your guests.
3. Invite a business owner friend to sponsor part or all of the concert in exchange for their business name being on the invitations, mentioned during the concert, etc.
 

The Skinny on KPA House Concerts Costs
A minimum $550 guarantee solidifies Karrie's concert at your place. For 2023 concerts booked by October 10, we can include an opening act if you like, at no additional charge.
Options include:
1. KPA & keyboard player: $550; opening act included for free if your 2023 concert date is booked by October 10.
2. KPA, keyboard player, cellist: $675
3. KPA, keyboard player, cellist, drummer: $1000
4. Full band: KPA, keyboard player, cellist, drummer, guitarist: $1400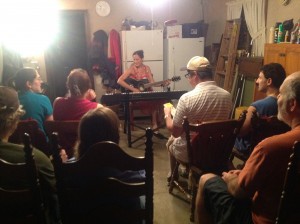 Additional notes:
- To add an opening act to any trio or band constellation, contact Karrie for additional costs.

- If you plan to ask your guests for pay-as-you can or specific donation and the yield is over the minimum, you get to split the surplus equally with all performers.

- For concerts with audiences of over 50 people, contact booking@karriepavishanderson.com for pricing information.



What concert hosts say about Karrie's shows: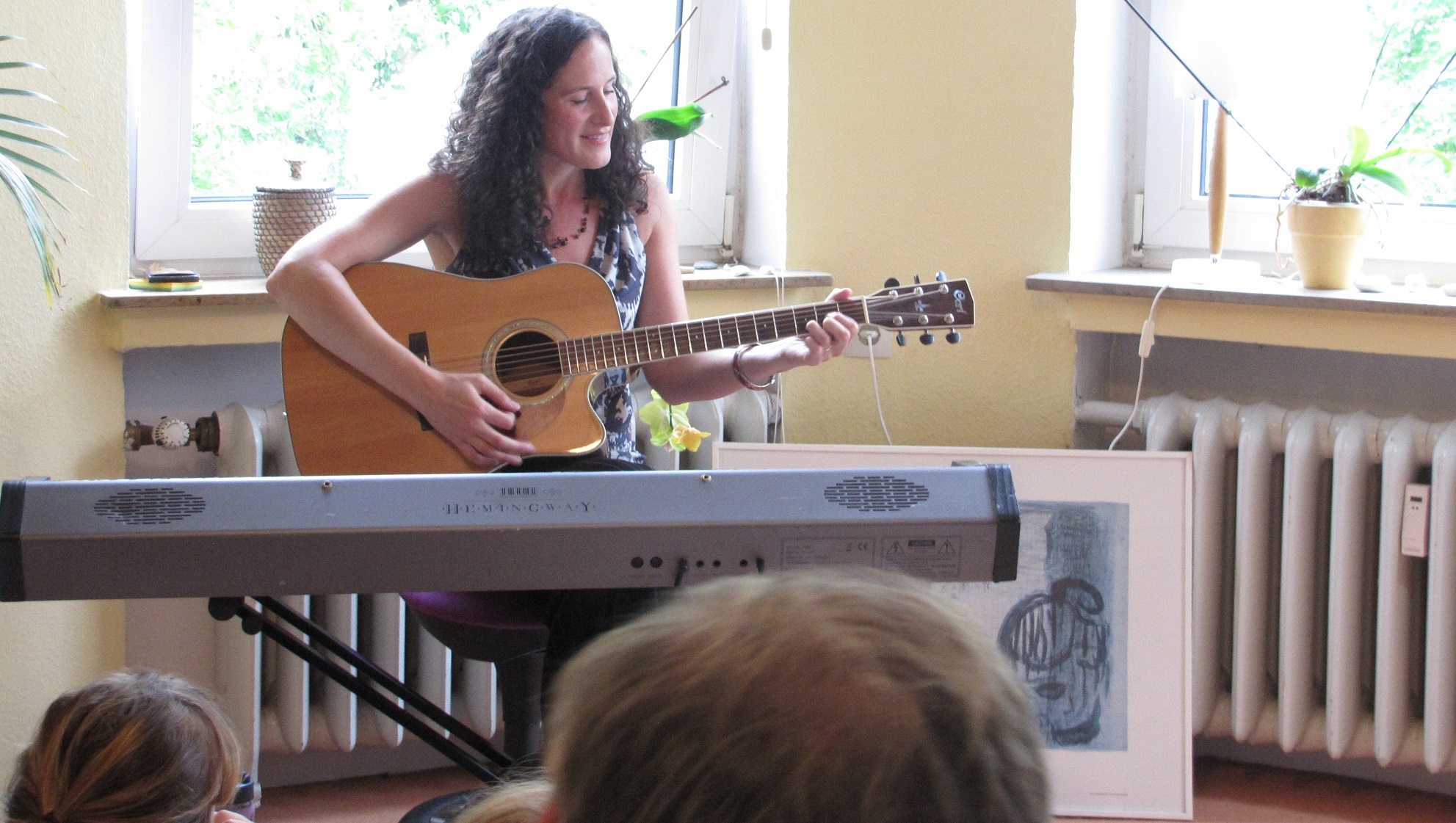 "Karrie is such a gifted and engaging performer. She did a house concert over the summer and my guests often ask when she will return back east."
-Becca of Boston, Massachusetts

"Karrie, thanks so much for playing such beautiful music at the house concert yesterday. Our guests were amazed by your talent! You are welcome in our home any time."
- Traci De Leon of Long Beach, CA


"Karrie is an absolute delight from start to finish.....inspiring, relevant and fun! Please come back to our barn."
-Susan Shaw of Sequim, WA at Rockhollow
"Karrie, I would like to thank you again so much for blessing my friends with your killer performance and sparkling personality at our house concert last July. I received such wonderful feedback after the show, and my friends are already asking if you will be returning this summer. You delighted them, moved them, dare I say even changed them that evening. It was my delight having you here as our guest and getting to know you. If anyone is considering hosting a house concert for you, please don't hesitate to have them contact me for a glowing referral. And I hope to see you again soon!!"
-Jeff Wilson of Newark, Delaware
"I hosted a Karrie Pavish Anderson house concert last summer and it was a huge success. Doing the promo was very simple because Karrie provided the templates for flyers, invitations and social media links. With minimal legwork we had an extraordinary time. The great thing about a house concert is that is that you can make it what you want it to be. We chose an outdoor venue – a friend's backyard. All of the guests were all amazed at Karrie's talent. Many of them didn't know what to expect, since the house concert concept was new to them. Karrie exceeded everyone's expectations. She is so accomplished and captivating yet, approachable and engaging. My friends are still talking about it (and listening to their CDs). It was definitely one of the highlights of the summer."
- Diane of Bothell, Washington
"It was extremely fun to gather friends and family to see Karrie perform. She is a creative and talented artist!! I can't wait for her to come back!"
- Brandon and Courtney of Ellensburg, WA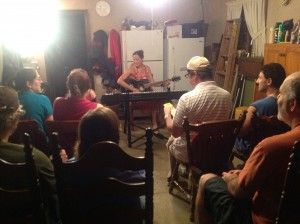 "I just wanted to write and let you know how much I enjoyed meeting you last summer. You have such a soothing, sweet presence that eminates from you. What an added joy when you start singing your beautiful songs that are so down to earth and full of love, compassion and creativity. You have the voice of an angel. I was so thrilled to have the chance to see you again before you left our area! I hope that someday soon we can again be blessed by your company and captivated by your melodies. Namaste!"
-Kathy of New Jersey
"As people began collecting in my suburban seashore home, engaging in small chat awaiting for the show to begin, they were greeted to a home adorned in festive beachy decor along with candles aplenty, lending itself to a cozy romantic setting, creating the ideal stage to showcase a compilation of life's journey through song.  Spirited, beautiful, insanely talented and surely nothing short of stunning in concert. Effortless, strong, and pure with her voice. Karrie's heart is poured into each note."
-Kristy of Port Republic, New Jersey

"The House Concert I hosted with Karrie Pavish Anderson was a blast. She has an amazing voice, and is a very talented performer. Her songs tug at your heart strings and are all based on different experiences in her life. Everyone in the audience enjoyed the authenticity in Karrie and how relatable her songs were. Karrie was great to work with, and made it so easy to host this concert!"
- Amanda of Bend, Oregon
"Friends & I had the pleasure of hosting the incomparable Karrie Pavish Anderson for a soul-stirring concert.  A couple hours prior, we set out fun snacks for the occasion and shortly thereafter, Karrie arrived with her gear and began setting up. Her merch table was super-appealing with cds, tees, cards and other offerings.
Karrie has a genuine way of drawing people into her performances, something beyond a warm, compelling voice – her embrace of humankind comes shining through in her music. Who can resist Karrie's gentle encouragement to "…let love in (and) throw caution to the wind…"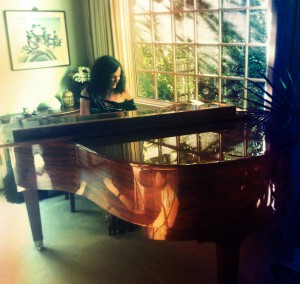 Karrie also weaved lighthearted aspects of rural Alaskan life with emotional insights into challenges Native teens are facing with a deftness reserved for a woman who understands the beauty and struggle in life and shares a message we can all relate to.
We were all in awe after her show & wishing it could last. She had a cd drawing & my housemate Bernie was thrilled to win one! Alaska is SO lucky to have this lovely & gifted musician. We can't wait to get her back in Seattle!"
- Patti of Seattle, Washington

"I first saw Karrie perform at the FAR-West Music Conference in 2015 and immediately wanted to have her play our house concert series. I was right…she delighted and charmed our audience! She is a dynamic, soulful and talented singer and performer. In addition to her musical talents, she is a warm and lovely human being. I had the good fortune to see her perform again at FAR-West 2016 and look forward to seeing her again in the years ahead."
- Mark Kaufman of Olympia, WA.
"Karrie Pavish Anderson is one of the most versatile and accommodating artists I have ever hosted. I am the pastor of a very non-traditional church that attempts to minister the life of Jesus Christ in multiple settings. We are definitely not confined to the church walls. Most of our ministry happens as we do life with people during the week. For instance, I do most of my studying in a downtown coffee shop and most of my close friends there do not come to my church and are not Christians. Karrie did a concert there and through the sharing of stories and songs really touched all who listened. They still talk about her and wear her t-shirts.
She was also very comfortable with a crowd of 50 outside a home of one of our members, doing a set in a downtown pub, and helping with a Down Syndrome Buddy Walk.  I love Karrie. She is super talented and brings a breath of fresh air. Her flexibility not only brought life to many people in multiple venues in our community, but also made the funding for her trip easier for us to handle."
- Glen Whatley of Pineville, Louisiana

"We had the pleasure of hosting Karrie for a house concert which we held in our backyard this past summer. It was an unforgettable evening and electricity was in the air, figuratively and literally, with a little help from mother nature. Thunderstorms were dancing around us that night and were for the most part cooperative and kept their distance with only a minor unplanned intermission and perhaps a delayed second set. It was all part of the pure magic of that very warm summer night!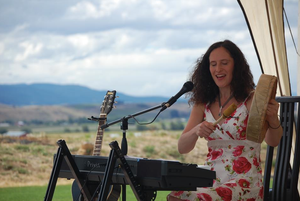 There were moments I was convinced nature and heaven were right in tune when lightning and rumbling thunder accented and accompanied the music of love and light filling the air. Did I mention unforgettable? Beautiful melodies, inspirational lyrics and the talent to share in a way that draws others in. There is no doubt in my mind Karrie brings the emotions and feelings of that evening wherever she goes and will continue to find new fans in whomever listens."
- Mark & Kathy Orell of New Egypt, New Jersey
 

Photo courtesy of Courtney Johnson, Washington
 

"Ich habe sie gestern bei einem Hauskonzert gehört und kennengelernt und ich bin vollkommen begeistert von einer überwältigenden Stimme, einer faszinierenden Aura, wunderbaren und stimmungsvollen Balladen und Songs, beeinflusst von Folk, Blues und Jazz und überwiegend begleitet vom E-Piano, manchmal mit Gitarre.
Sie kommt aus Alaska und erzählt auch Hintergrundgeschichten zu ihren Stücken, so dass sich dieser Abend wirklich lohnt. Man erfährt so auch einiges über ihre Heimat und die dortigen Lebensbedingungen."
-Willie Burger, Bremen, Germany 



Photo courtesy of Karen Stringer, Washington
The Climbing Project: The Story of How One Alaskan Musician Brought Together a Global a Virtual Choir in the Midst of a Global Pandemic

KPA's Simple Pleasures, Live in Bremen Germany 2015
Ashland, Oregon's KSKQ Radio's podcast featuring KPA
KPA Concert in Northern Germany 2015